The 2017 Goodwood Festival of Speed, which takes place from 29th June to 2nd July, is one of the world's greatest celebrations of motorsport, bringing together some of the loudest, fastest and most significant cars and motorcycles ever.
Although Stirling is at home recovering from his illness earlier ths year, he will, as will all fans of Goodwood, be able to watch the event live by clicking here on the Goodwood Festival of Speed website.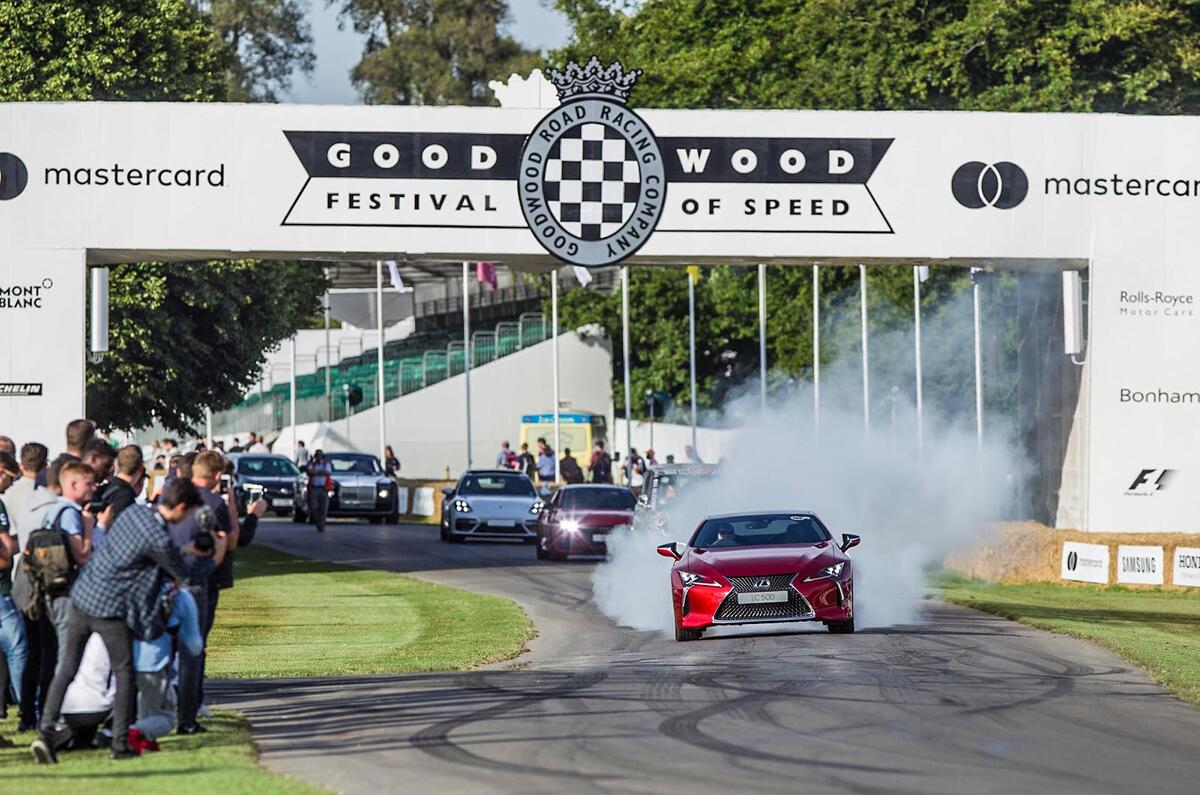 This years Festival of Speed is a celebration of Bernie Ecclestone's life in motorsport. Ferrari also celebrate their 70th Anniversary with an unprecedented display of the marque's cars on display and on the hill. The Formula One teams of McLaren, Mercedes, Force India, Red Bull, Renault, Williams and of course Ferrari will have their cars on display and will be driving them up the hill over the course weekend.
The Festival of Speed is also celebrating 20 years of the World Rally Car, which arrived in 1997. Goodwood has proudly stated that the 2017 Festival of Speed is hosting the largest display of R5 cars ever.
The Cartier Lawn adjacent to Goodwood House boasts one of the finest displays of automotive vehicles to be seen anywhere this year, as does the Michelin Supercar Paddock with all the latest super cars on display.